My Books
If you like reading content that challenges yet has depth and soul, you have come to the right place!

For people who love audiobooks, you can listen to A Year of Medical Thinking on Audible! Click on the sample below for a sneak peek!
Listen on Audible!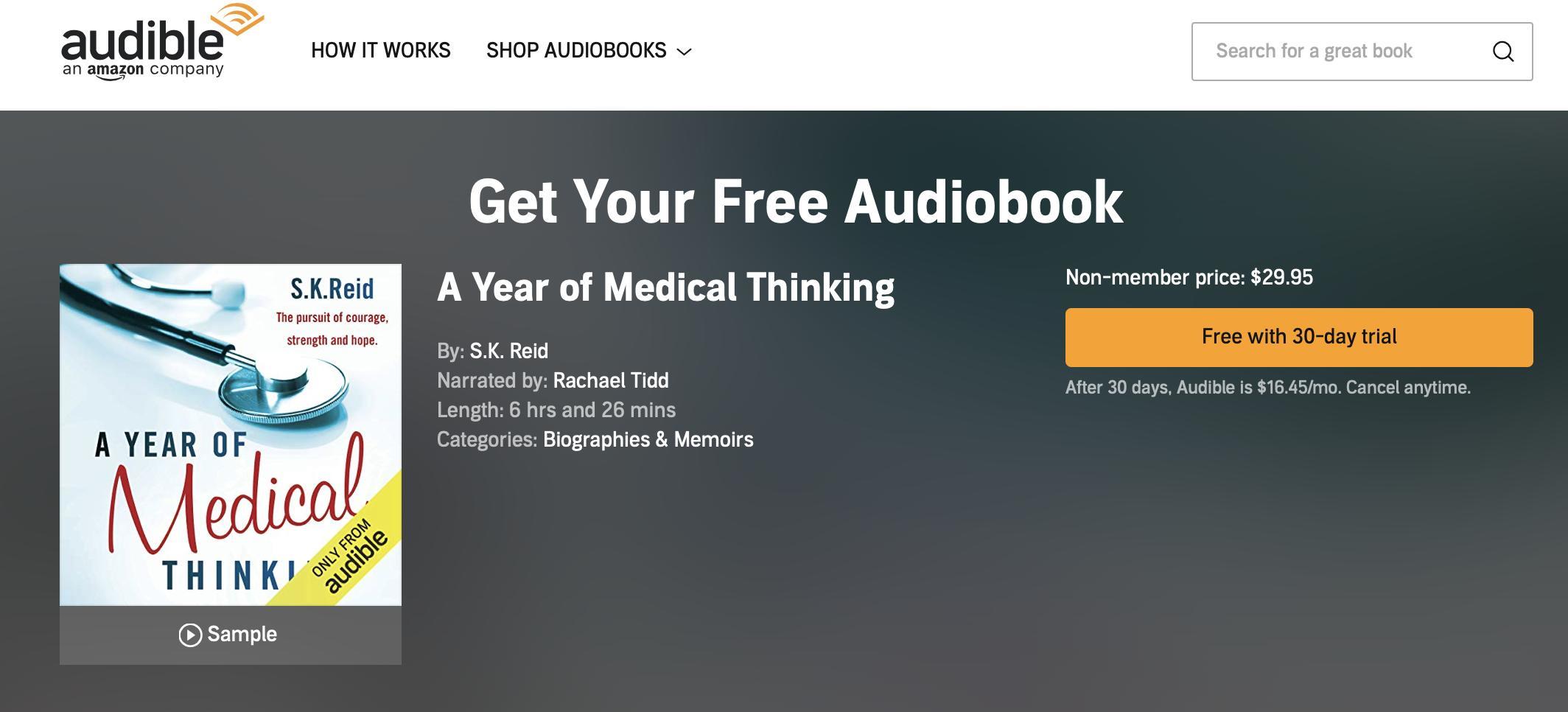 Here is a Sneak Peek of A Year of Medical Thinking on Audible here:
Coming soon!
Please Note © Copyright 2018 SK Reid All Rights Reserved. This title and concept are subject to protection under International Copyright Law.

No part of this Promotional Material may be copied, in any way whatsoever, in whole or in part, or in reference to, without express written permission by the Owner of the Copyright.

Say NO to Copyright

Infringement!

Why?

Because Copyright Infringement is theft!

Having encountered the unfortunate experience of having my work copied and distributed without proper acknowledgement or permission, I feel the need to remind unscrupulous people of the legal obligations under International Copyright Law.

As many of you know, pirating and copyright theft is rife across the globe and all artists, authors, musicians and creatives should enjoy the freedom to be able to share their work without the risk of theft.

You can do your bit by joining me in taking a stand against copyright infringement.